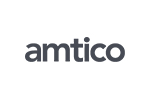 The Amtico Company
Amtico Company manufacture and market high performance resilient floor coverings which draw their inspiration from natural materials ­ stone, wood, slate, granite, ceramic – with performance characteristics from state-of-the-art technology.
Amtico floors are created using individual custom cut tiles, strips, decorative inlays and borders which are virtually indistinguishable from the real thing, but with greater performance, quality and design capabilities.
With its computer-aided design and sophisticated manufacturing equipment, the company can create completely original floor designs.
The company employs over 700 people and has its own Studios in the UK, Germany, Australia, France, Sweden and the United States plus a network of agents and distributors world-wide.
The Amtico Company manufacture all the products they sell from factories in the UK and USA.
Both factories operate to a quality system that conforms to ISO 9002 and to the environmental management system ISO 14001.